Dark Clothing
Manufacturing
15+years reliable streetwear trend brand apparel industry supply.

Touches Dark Garment
Factory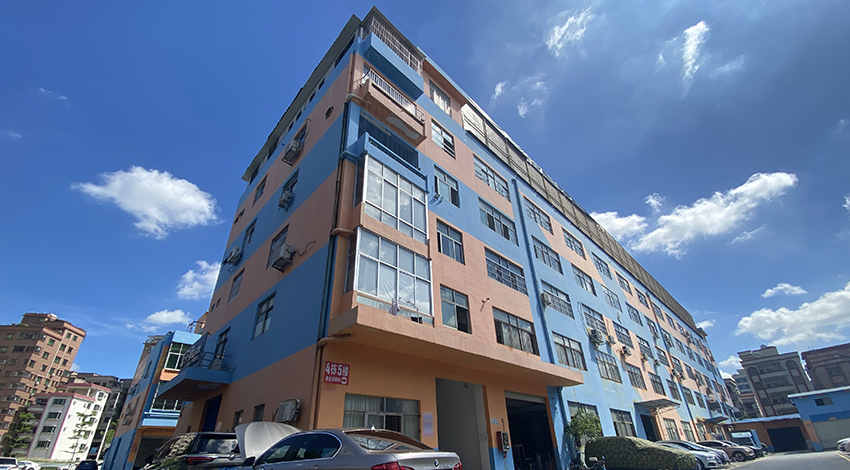 Guangdong

Factory

Touches Dark Guangdong factory has 10 years of export experience and 16 years of experience in clothing manufacturing. The monthly production capacity is more than 110,000 pieces, and the factory has over 100 workers who efficiently provide manufacturing support for custom customers.

Guangdong factory specializes in various knitted products and processes such as printing, embroidery, acid wash, and tie-dye. You can choose to accept printing and washing tests before custom sampling or shipping. We provide various certification certificates, such as environmental protection custom material CRS certification, SGS, BSCI certificate, and we also accept third-party inspection. We have a variety of processes to support the original product design of the dark series, with clear and diverse printing and styles that highlight individuality and trends.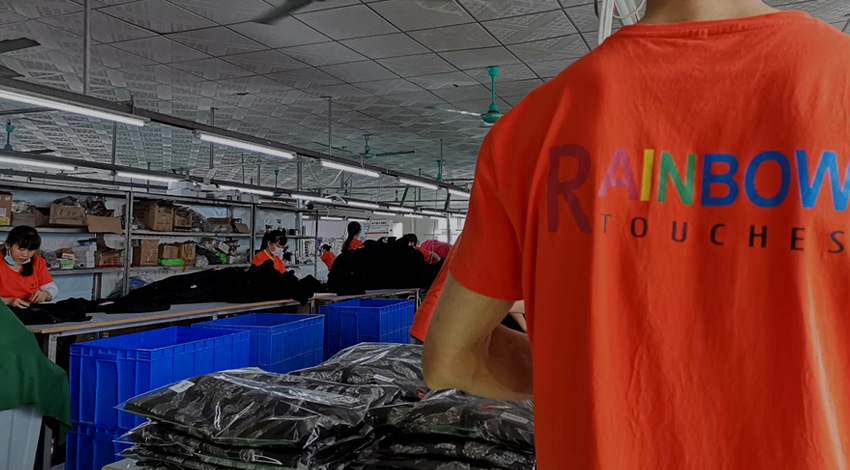 Hubei

Factory

Touches Dark is the dark series brand of RainbowTouches. In December 2021, we established a factory and branch office - Yingcheng Yingsen Garment Co.,Ltd.,in Hubei to provide a wider range of business scope and better diversified services for custom customers.

Our Hubei factory specializes in woven products, with a factory area of 3600 square meters and a monthly capacity of 55,000 pieces. With rich supply chain and labor advantages, if you choose our clothing manufacturing, our two factories can make your product line more diverse and unique.
Touches Dark has 6 graphic artist-designers.
Our domestic designers are graduates of Wuhan Academy of Fine Arts, Wuhan Textile University, Guangdong University of Design and other universities in China. Therefore, our design team has professional academic and aesthetic abilities, and our designers have 5-10 years of experience in the clothing industry, with high ability to select materials and original design.
Our overseas design team includes part-time designers from abroad and cooperation with third-party design companies overseas. We often have video conferences to explore innovative design concepts with our domestic and foreign designers, keeping up with clothing trends at home and abroad. This ensures that our designs are full of creativity and personalized to meet the needs and tastes of different customers, with leading design styles and market competitiveness for our products.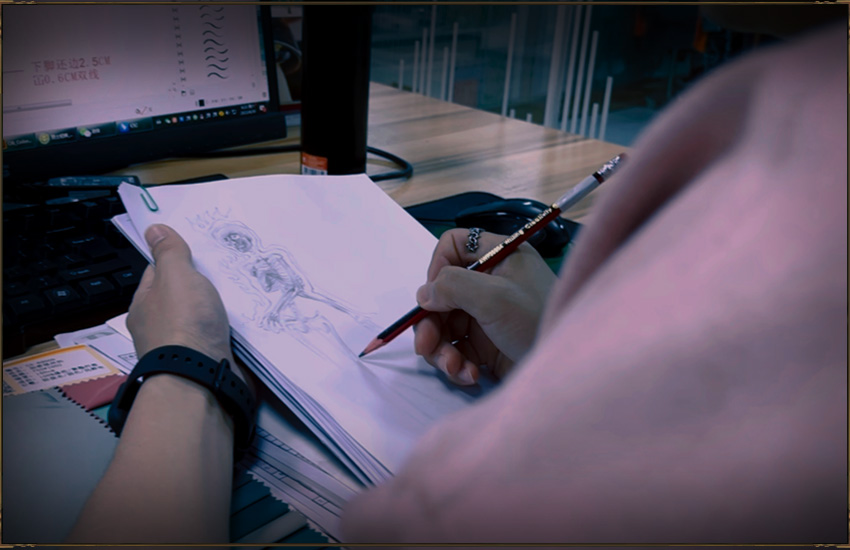 The Touches Dark factory is equipped with complete and advanced technology and equipment for manufacturing clothing, which can meet the various production requirements of customers for customized dark series clothing. Our clothing manufacturing process uses the highest quality materials and craftsmanship, including various fabrics such as cotton, spandex, linen, and polyester, to ensure that every product meets your high standards. From design, cutting, sewing to packaging, each step undergoes careful manufacturing and strict quality control.
The raw materials used by Touches Dark for the Dark Series garments are all from sustainable suppliers. Our factories in Hubei and Guangdong are located near the fabric markets and have multiple stable suppliers with more than 10 years of cooperation experience. Our supply chain also has diversity, including tie-dyeing, printing,accessory supply chains and other different supply chain,which ensure that our products have high quality and outstanding ability to showcase individuality.
Tie-Dye Supply Chain
Acid Washed Supply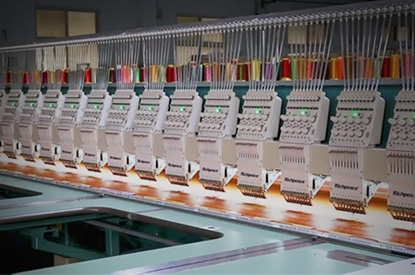 Print Supply Chain
Garment Factory

Production Process
Standardized garment manufacturing process management is the perfect combination of efficiency and quality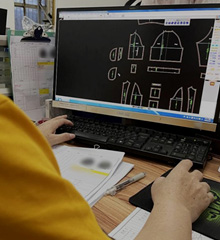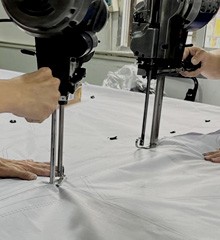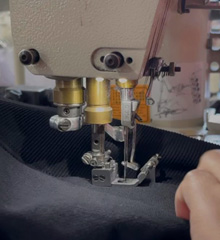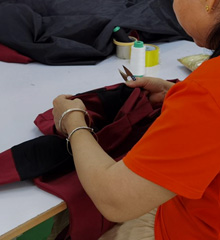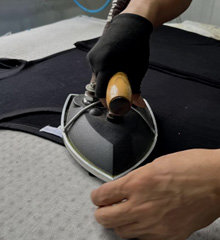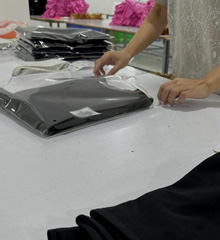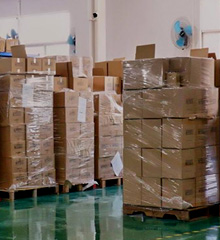 Clothing Production

Area Process
We strictly treat every detail in the garment manufacturing process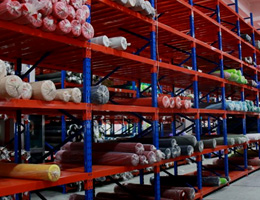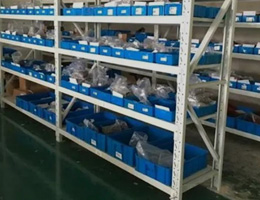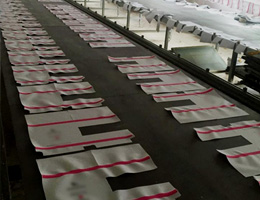 3
Cutting Printing Inspection Area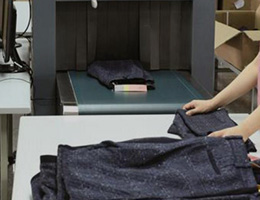 4
Needle Testing MachinePlacement Area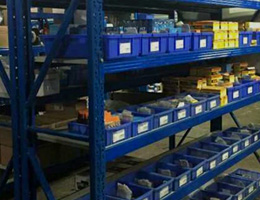 5
Metal Sharp Weapon Storage Area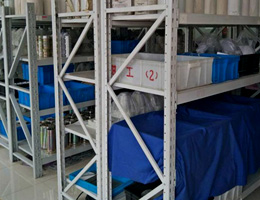 6
Special Equipment Storage Area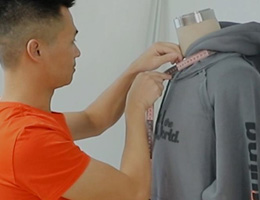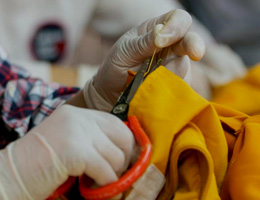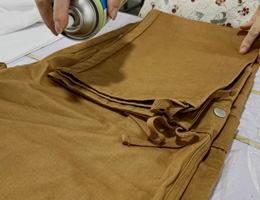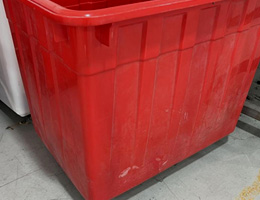 Clothing Production
Schedule

Production Schedule Plan
Our production schedule plan is developed based on the customer's needs and the type of product to ensure accuracy and stability in production progress and delivery dates. We have a dedicated production team and production management system that can track and monitor production progress and quality in real-time.

Production Schedule Table
The following table shows our production progress and delivery dates. We continuously update and optimize the production schedule table based on customer needs and product types to ensure the quality and delivery time of the final products.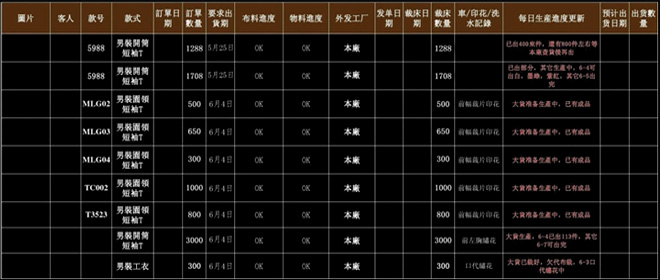 Strict Production Management
Our production process is strictly managed and controlled according to the production schedule, and each step is subject to rigorous quality inspection and approval. We pay attention to details and quality, ensuring that every product meets our high standards and customer requirements.

Timely Delivery Date
We always consider timely delivery date as our commitment and responsibility. We will communicate and negotiate with our clients in a timely manner during the production process to ensure on-time delivery, which will satisfy and gain your trust.

Customer Feedback and Suggestions
At Touches Dark, our after-sales team will follow up on your feedback and suggestions, continually optimizing our production scheduling and management processes to ensure that we can provide you with the best custom service and products.
Start Customizing
Quick Customizable

Design Of Dark Clothing
From concept to ready-to-wear, we specialize in full customization, offering personalized clothing manufacturing services to bring your unique vision to life.