Touches Dark Brand Mission:
Make Streetwear T-Shirts Show
Personality

, Make Originality Stand Out From The Crowd.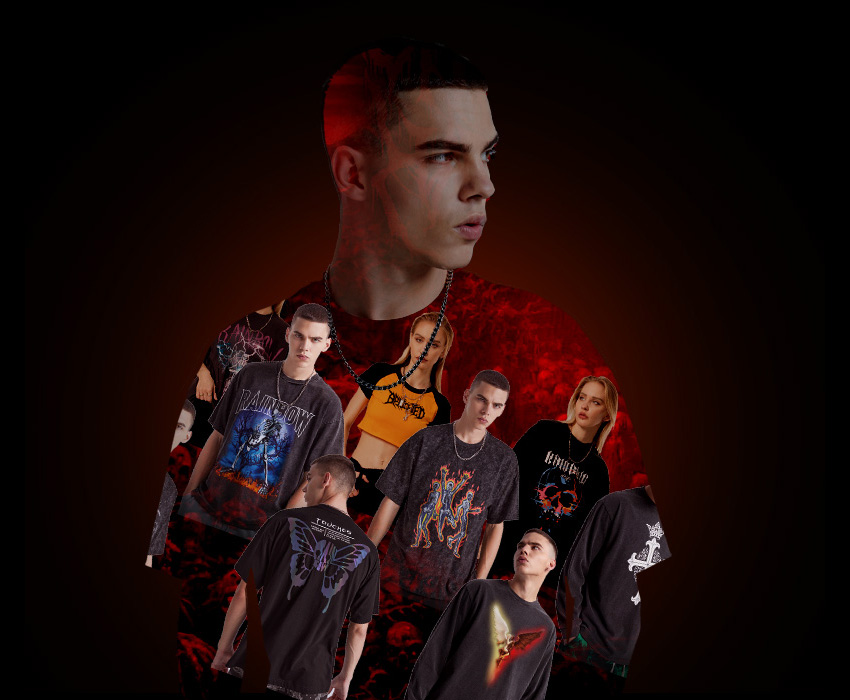 Touches Dark Design
Philosophy
benefit from the divergence of various new ideological trends in the 21st century, freedom of speech and spiritual freedom have stimulated the independent and special personality. Streetwear brands maximize the distinctiveness and visual effects of clothing to meet the psychological needs of people who desire individualistic dressing.
In the information age, the rapid spread of information has influenced the popularity of streetwear trends, making them more prone to changes. Streetwear brands adapt to these changes, capturing the current hot topics and maintaining their unique identity.
Streetwear originates from hip-hop culture, and people who like streetwear usually have a certain understanding of hip-hop culture. Black and skull elements are one of the most expressive elements of hip-hop culture and personality. Consumers who like dark streetwear are generally young people who are passionate about trends, rap music, independent personalities, black aesthetics, religious culture, and gothic style.
Consumers who like dark streetwear usually like to match their clothes with activities such as hip-hop music and culture, skateboarding, and street gatherings. Our designs aim to showcase unique personalities, please ourselves, and subsequently please everyone.
Dark Theme T-Shirt
Element Concept
Original Dark T-Shirt
Designs
You can refer to our designer Jack's original dark designs. He creates many product designs with dark elements every season. If you have better ideas, you can also contact us to collaborate and create your own unique design!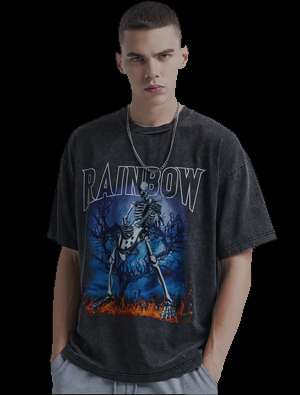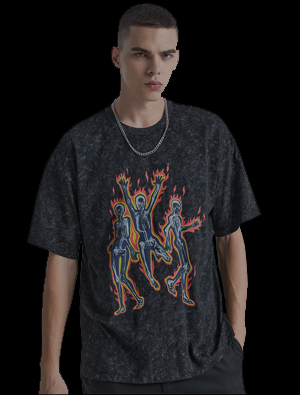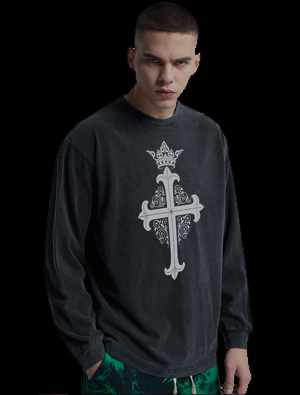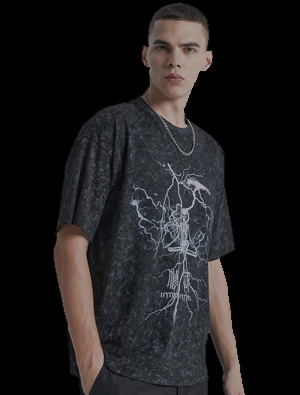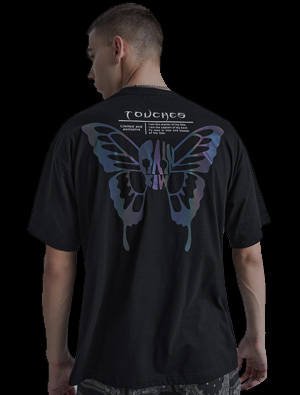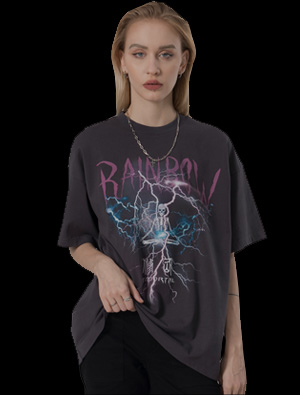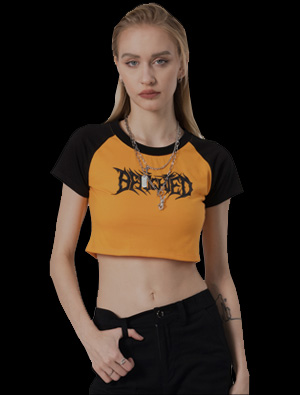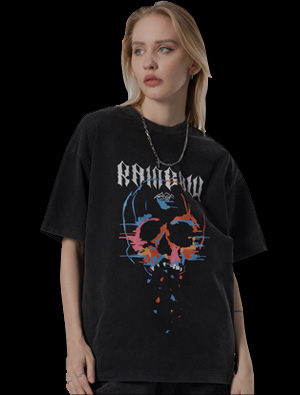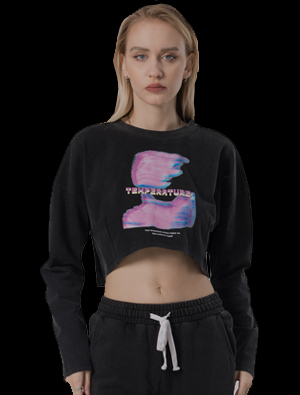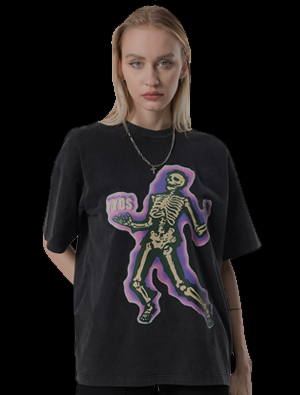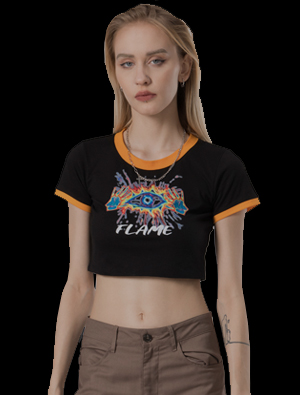 Dark T-Shirt
Process Crafts
We strictly treat every detail in the dark themed t-shirts manufacturing process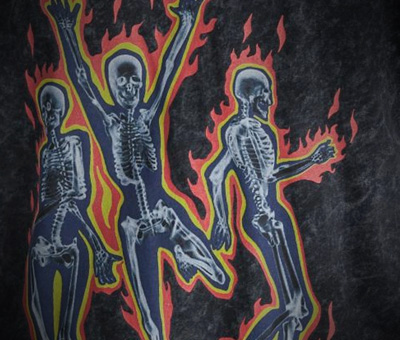 Acid Washed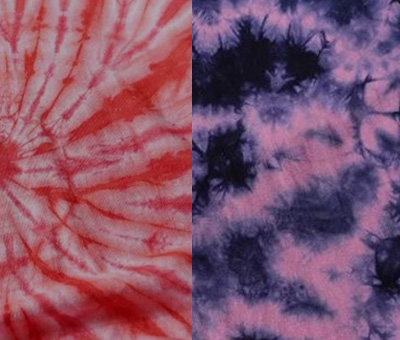 Tie Dye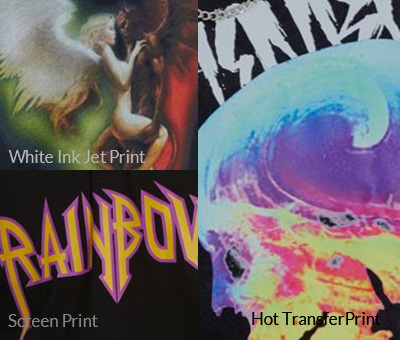 Printing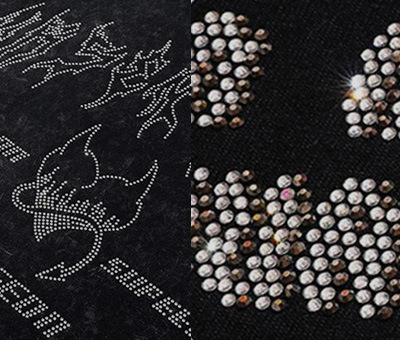 Rhinestone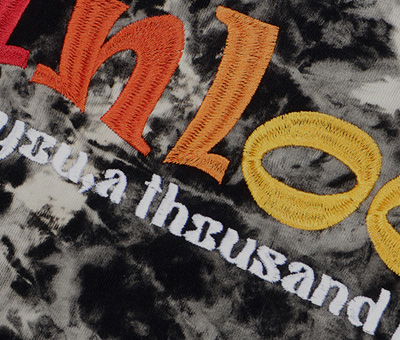 Embroidery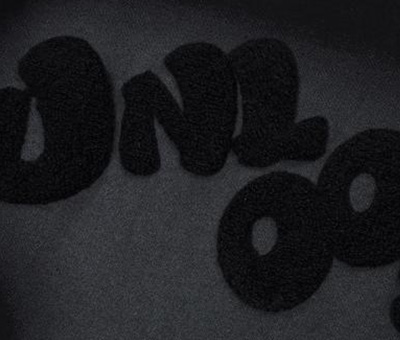 Towel Embroidery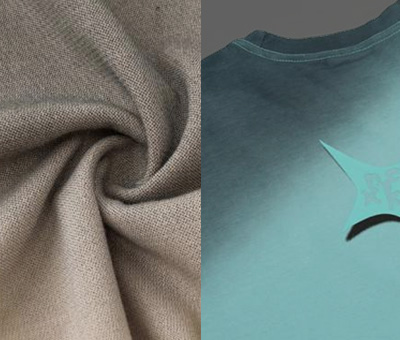 Gradient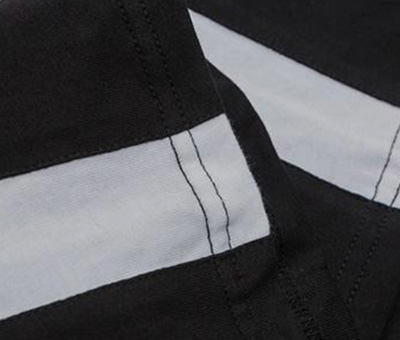 Splicing
Color Philosophy
Why do Dark T-Shirt Designers Choose
Black and Gray?
Black and gray have a very important position in dark fashion design because they represent mystery, charm, stability, and profundity. In dark fashion design, black and gray are one of the most common colors because they can express the designer's pursuit of personality, depth, and suppression when combined with some dark elements.
Black has a unique position in dark fashion design. It gives people a sense of mystery and sternness. When combined with dark elements, black expresses a rebellious attitude and brings strong visual impact. It also evokes concepts such as night, darkness, and depth.
Black represents an endless depth of power and mysterious charm, which is one of the spiritual connotations pursued in dark fashion design. Black not only combines with elements such as skulls, crosses, and chains in dark fashion to highlight the design and personality of the product, but also allows people to feel the dark imagery symbolized by death, demons, and bondage. The role of black is to highlight these elements and further emphasize the personality, freedom, and rebellious attitude represented by dark style.
Designer Jack believes that in terms of clothing design and matching, using black to match with other colors and elements can best present the most unique effects and styles of product design, and it is also an indispensable part of dark fashion design.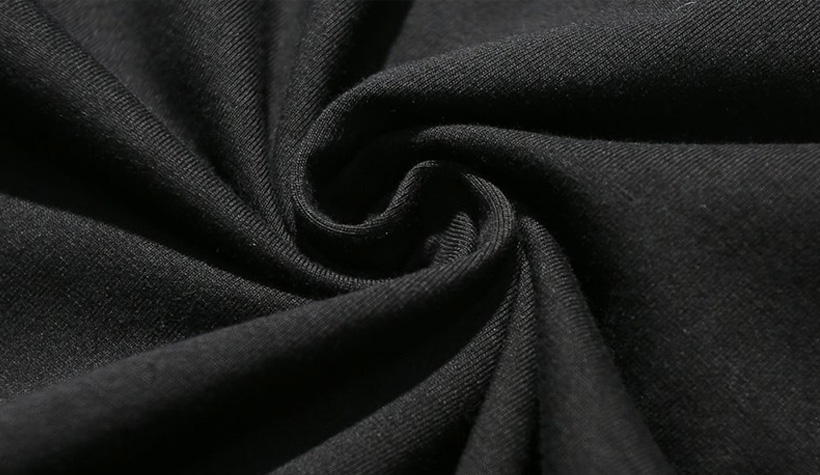 Grey, on the other hand, represents a trait of stability, introversion, and understatedness, and is one of the commonly used colors in dark fashion design. Grey can showcase the product's details and texture, and it is neither as extreme as black nor as monotonous as white. It can make people feel a restrained and introverted quality. In dark fashion design, grey is often used as an auxiliary color to highlight the mystery and depth of black, making the overall design more layered and of higher quality.
Understated Mystery: Compared with black, grey is more understated, but it can still convey a sense of mystery and unpredictability, which is in line with the uniqueness and mystery pursued by dark style.
Cool and Tough: Grey usually evokes a sense of coolness and toughness, which is in line with the firm, sharp, and ruthless traits pursued by the dark style.
Neutral Balance: Grey is the intermediate color between black and white, which can balance the emotions of the two extremes and also break the overly oppressive atmosphere of black, making the overall style more balanced.
Designer Jack likes to use grey as an auxiliary color in dark fashion to create a balanced, mysterious, and unique atmosphere, while also enhancing the effect of black and dark elements, making the overall style more outstanding and unique.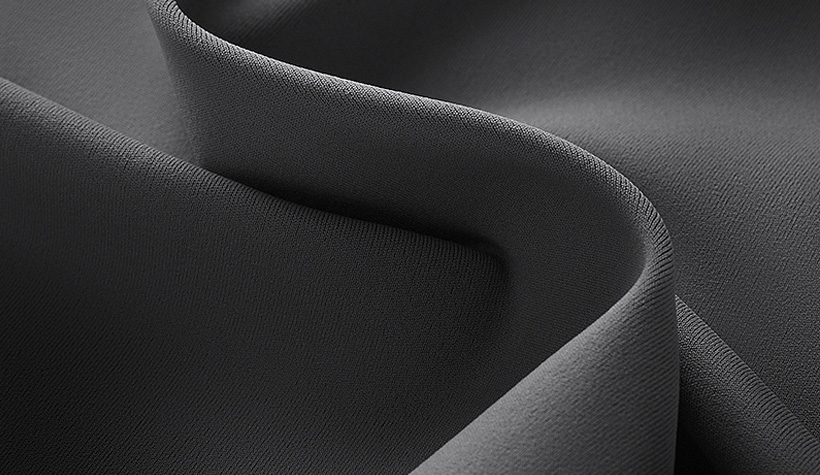 Cooperate
Dark T-Shirt Designers

Global Recruitment
We are a custom company specializing in dark style T-shirts, encouraging and supporting designers to try new and innovative ideas and unleash their creativity. Our brand mission is to Make Streetwear T-Shirts Show Personality, Make Originality Stand Out From The Crowd. We have a higher focus and passion for dark style works.
We pursue innovation, constantly bringing new ideas to the table, showcasing individuality and taste through unique designs.
We offer a variety of fabric and color choices, allowing you to mix and match endlessly and create your own unique works.
We prioritize our customers' needs, and strive for win-win cooperation with designers to create high-quality dark style T-shirt products.
If you have some design experience, are familiar with dark style design, have creativity, and are interested in working with our company, please contact us immediately! Let's explore the world of dark style design together and leave your unique mark!
Contact US NOW